People doing amazing things for the Write-a-thon
People doing amazing things for the Write-a-thon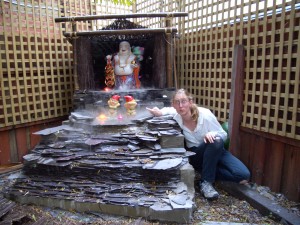 So I've written a bit about what I'm doing (and even more over on Objects of Love). What I haven't mentioned here are the amazing things other people are doing. Here are just a few I know about. Some of these people I already know IRL. Some are people I have stumbled across through their writer pages. There are many other people doing creative things (and feel free to mention yourself in comments, with so many terrific people worthy of love I might have missed you) – here's a small sampling of my faves.
Unusual creative outlets:
Kari Maaren (in addition to editing her novel) will post a fresh comic strip every day for 2 weeks for every $200 she raises. She even has a thermometer to track how much she earns (go on, tip her over the edge!)
Kelly Lagor will write a song about anything you want for $20 and if she gets to $400 all sponsors get an album.
Writer craft – creator community
These folks are doing cool things, but I should add, some people (like me) love this kind of incentive and challenge. Other creators don't get a buzz out of this kind of thing. Everyone who does stuff in the write-a-thon, everyone who stretches themselves, explores creative paths or knuckles down is doing very cool stuff.
And every time you send a dollar to a creator, tied to a specific project or showing support, you supporting the arts, you are making writers feel loved and you rock.