Operation Horrific Miscue Christmas Party a success
Operation Horrific Miscue Christmas Party a success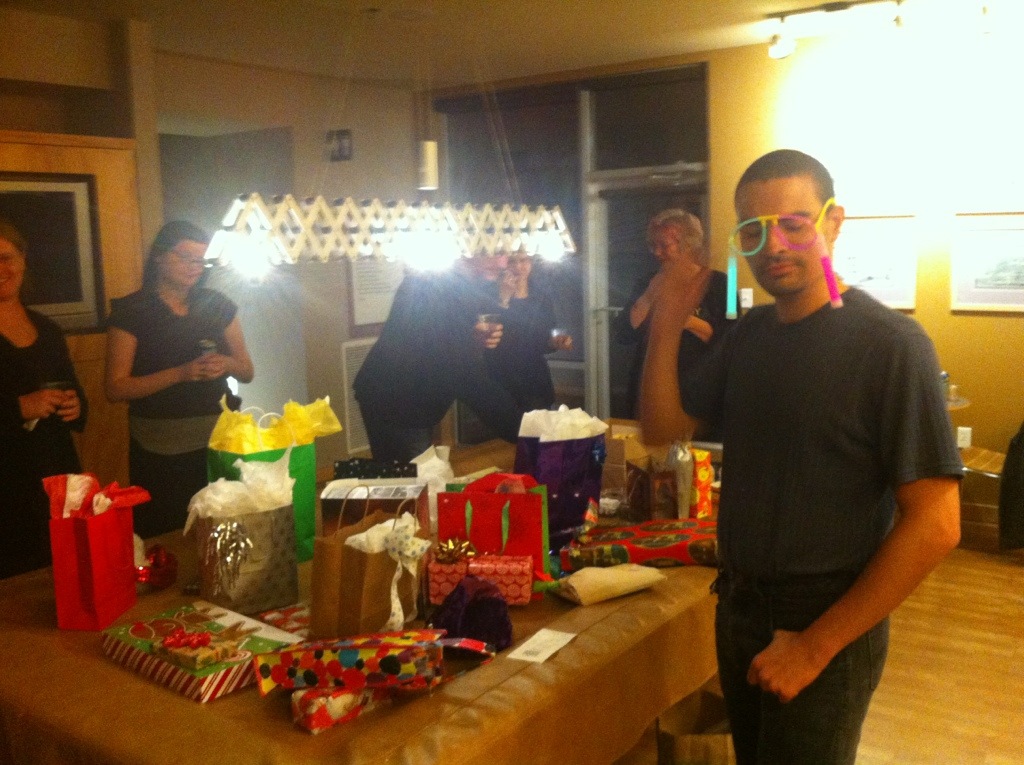 Horrific Miscue are a writing critique group I've been part of for a few years now. Where has the time gone?  Tonight Mike and I had the pleasure of hosting the Christmas Party and present battle.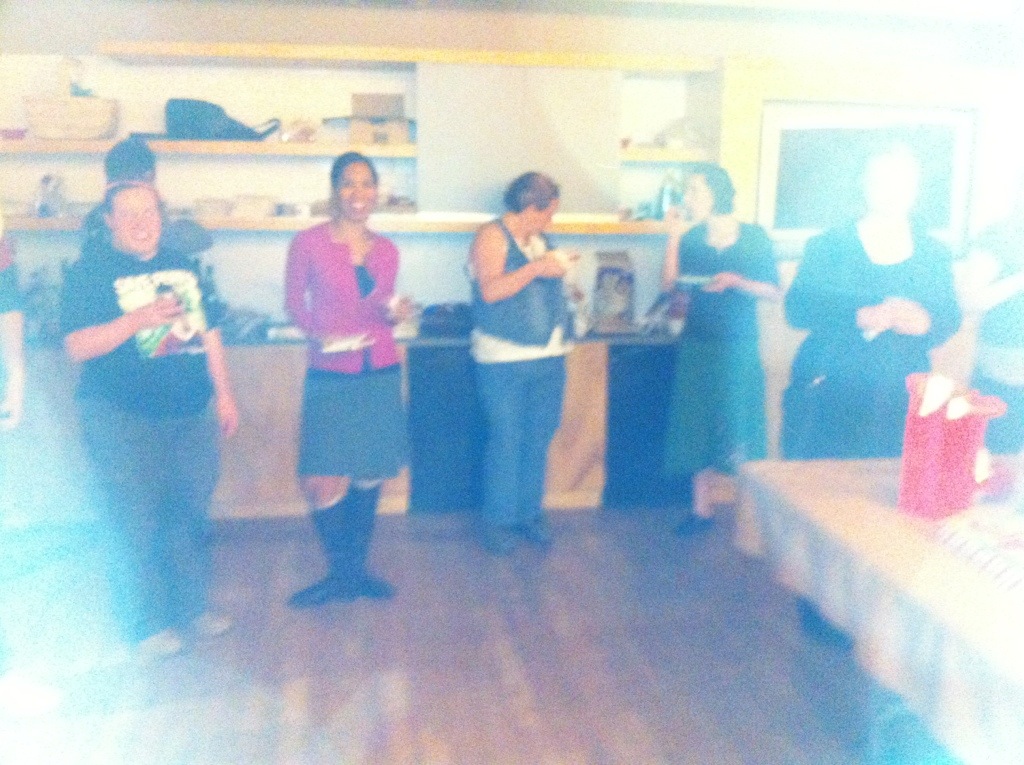 It was delicious and fun – so nice to see people having a good time. I like to be of service.
The stealing presents game was unusually civilized. I think we all wanted to open presents rather than grab from the known. I stole a watch that I'm going to wear as a choker. Mike scored Star Wars Lego, and no one took it from him!
People brought so much food! It all tasted good and we hardly made a dent in most things!
I made:
orzo pasta salad with tomato, artichoke, olives and fetta
three kinds of dukkah
black bean dip
And Mike made red lentil daal with rice and plied our guests with cocktails.
I'm glad we started early, for now I must to bed. Tomorrow morning I need to be out of the house early to be in PFM's Roller Derby Scrimmage.