Many updates at once
Many updates at once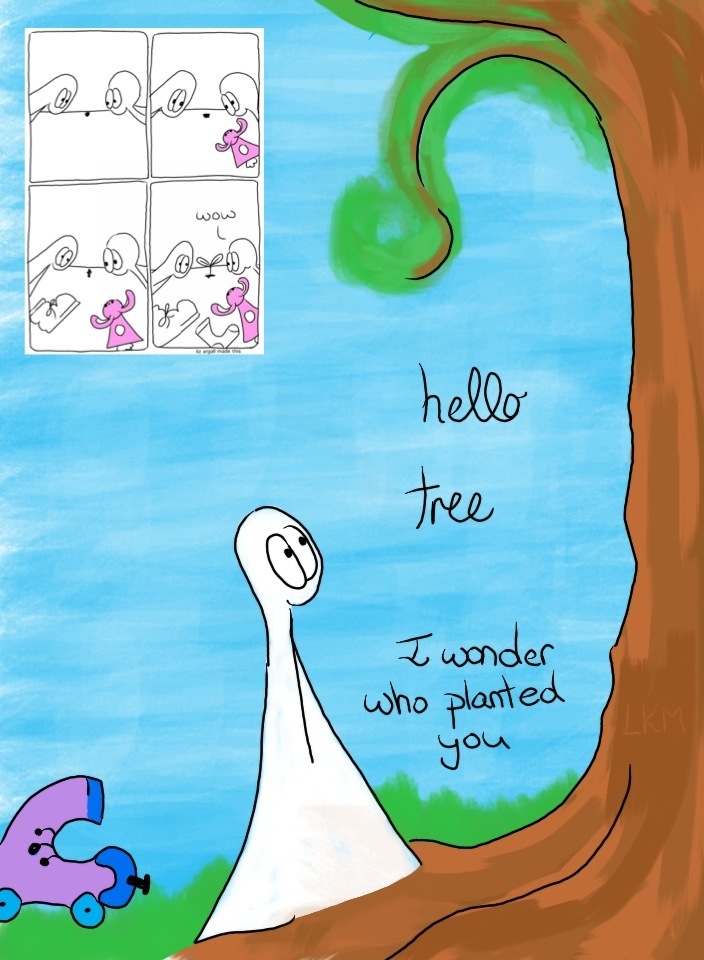 In Memoria, weddings, parties, write-a-thon, comics, derby, anything.
Sometimes all you can do is make art. My Things Without Arms and Without Legs comic has become something special to me. When I found out my father-in-law died a drew this between the hours of 2am and 5am. Tree.
Tina Connolly has produced a marvelous podcast version of my short story Shadow Play. I wrote the story just before Leonard Pung, Clarion classmate, died and now it comes to your ears just after Lester's passing. Life is a funny old thing. I hope you enjoy the story. "Every time the shadow puppets play someone is saying goodbye"
Yesterday I was skating at the Rat's Nest for four hours. First we had a bacon camp scrimmage (aka we played an informal game of Roller Derby) and then I went to a two hour practice with PFM. I'm trying out for Rat City in less than a week and I want to get better at all the things. I love roller derby and I love how much I'm growing by aiming high (according to current WFTDA rankings Rat City's travel team is ranked number six in the world). Try out early, try out often is my motto, and this will be my third attempt. I learn something and grow as a skater every time.
I was more than a little tired when I got home, but I realized it was day one of the Clarion Write-a-thon, so I dug deep and created some Lifestyle advice from a small pink bunny.
It's nice that the pressure of the write-a-thon has already caused me to create where I might not have. You can sponsor me and join in the shenanigans if you want to. Thank you to everyone who has sponsored me already. There's an honor roll on the right hand side of the page.
For the write-a-thon I am in a writing team with Shauna Roberts, Kim Stanley Robinson and our fearless leader Ken Schneyer (for now, the team might grow). We are the Pungent Wedding Guests. Pungent – in memory of Leonard who loved puns. Wedding Guests in honor of our delightful classmates Ed Gauvin and Nicole Taylor who just got married. We stink with happiness for them. They are seriously (perhaps profoundly) adorable and it makes me happy thinking about their future adventures together.
Now on with the words, the exercise, the eating healthy food and drinking LOTS of water.