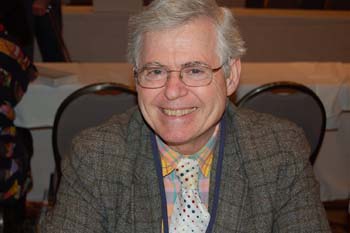 David Hartwell
David Hartwell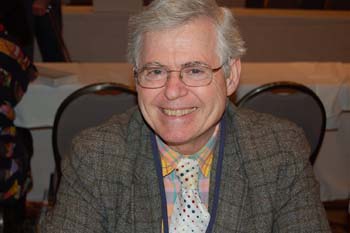 I had a different post planned for today, but this must take precedence.
David Hartwell has had a massive brain bleed and is not expected to recover.

I think of what an absence he will be, such a smiling face to look forward to at conventions, the instant knowledge that that part of the bar or party would be imbued with life and good conversation because he was there.
I think of what a blow it must be to those who were closer. I'm so sorry for your loss, an absence feels like it would be beyond words.
I wrote the following on Facebook, but such things can disappear in the fire hose of stuff and it is good to collect memories in this era of online wakes.
I have two memories of David Hartwell, one was at, I think it was a WFC? I think he was guest of honor and should have had no time to chat, but somehow the flows of traffic meant that barcon was him and me chatting for a goodly while. It was one of those easy flowing conversations with someone who was clearly deeply knowledgable (and I love oral history), but was also actively interested in what a new person had to say. I was struck by his warmth, wit and intelligence.
My second memory is at the Nebula awards, just after SFWA had worked through various important controversies, and a bunch of "new and diverse" authors turned up. His eyes shone to see all the new folks, practically cackling with joy to see all the new faces and ideas.
He was someone I looked forward to seeing, always delighted if there was an opportunity for a good yarn, a valued elder in our community. He will be missed.