Home from a Photoshoot
Home from a Photoshoot
I just got home from a lovely photo shoot for Roving Horse Henna, photos taken (of course) by the lovely Annaliese. It has been quite an involved process, working with two delightful women I adore. Wendy, Ms Roving Horse Henna is an astoundingly talented henna artist and Annaliese is a great photographer.
Every time I model for her I learn more about the craft  and it gets more fun. Being a photographer's model is quite different to life modeling. When I life model (or artists' model) I am generally visualising how I appear in three dimensional space in a way that is interesting from any angle (or as many as possible), so everyone in the room has something interesting to draw. As a photography model I'm doing everything I can to provide the perfect two dimensional image from a single viewpoint that is fully captured in an instant. The differences are huge! While the differences are huge it's been nice to see what has transferred over. It's been especially nice to feel valued for the skills I have from many years life modeling.
So, the henna was applied Wednesday. It took a while, henna on my hands and back and legs. After the henna was applied we took some photos that I can't show you just yet. Into the evening bandages and straps were applied to protect the henna all over me.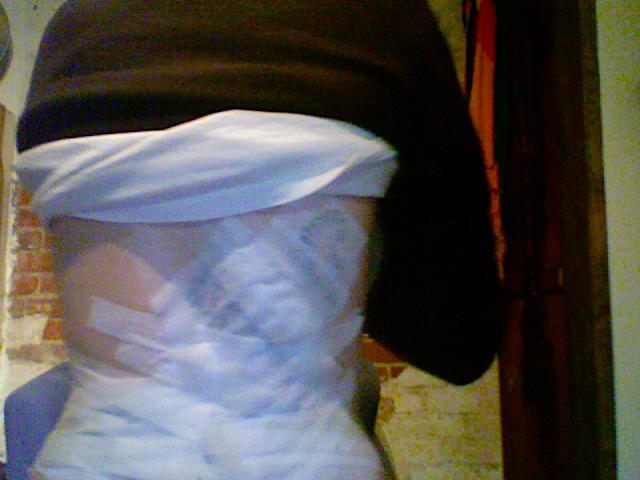 I didn't take photos of my bandaged legs, one on each calf. My body, convinced it must have been in a horrific accident, insisted that I needed to sleep and recover from whatever strange injury I had. I slept deeply, surrounded by earthy lemon and henna scents.
Then in the morning we peeled back each layer and revealed wonderfully dark henna underneath. I can't show you most of it yet, delicious things are afoot. Here's a tiny teaser that doesn't give anything away…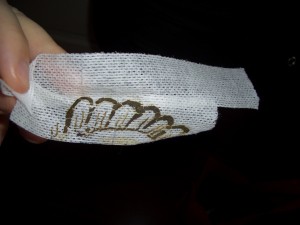 After several days protecting the henna with home made cocoa butter (my hands feel so good) we girled up and did the photoshoot. I can't reveal too many details, but I feel soooo pretty. I feel like a real girl girl and a rockstar and a moviestar (no small thanks to having excellent people to model for). I'll share pretty pics as soon as I can, I promise.