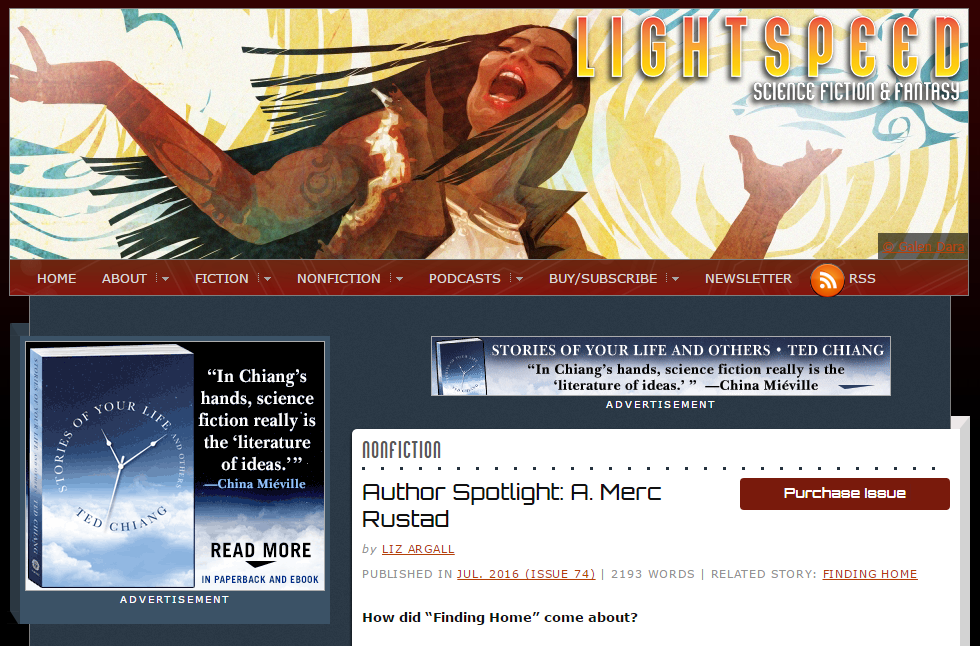 Interview with Merc Rustad on Lightspeed
Interview with Merc Rustad on Lightspeed
I recently interviewed the fabulous Merc Rustad for Lightspeed, then saw them looking totally swank at the Nebulas, but alas had no time to chat in person! Next time gadget!
In the meantime, here is their interview, full of a vision and a mission for more joy and happy endings for queer characters.
Finding Home is a great part of that mission, you can read it for free online and purchase it if you want to support folks to keep bringing the awesome to the world of spec fic. Go check it out!