This is How You Die: Stories of the Inscrutable, Infallible, Inescapable Machine of Death
This is How You Die: Stories of the Inscrutable, Infallible, Inescapable Machine of Death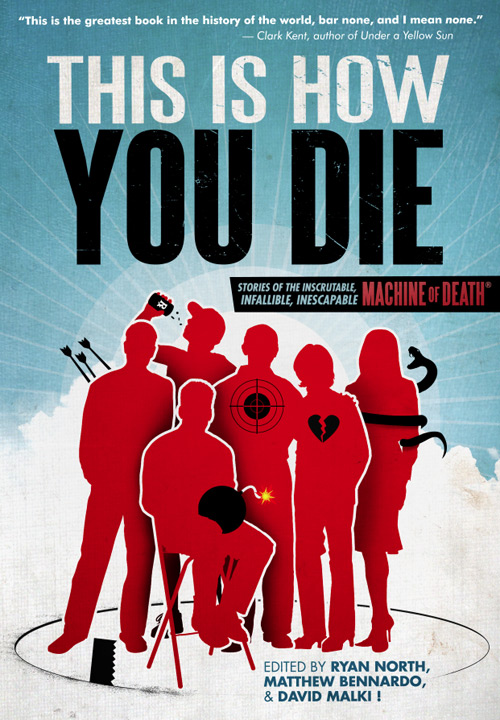 As some of you may recall I have a short story that will be coming out in the anthology formerly known as Machine of Death: Volume 2. "Blunt Force Delivered by Spouse" is about love and land and violence and hardship and strength and love and loss and sisters, but most of all it is a story I am very proud of.
This is How You Die: Stories of the Inscrutable, Infallible, Inescapable Machine of Death will be launched at San Diego Comicon in July 2013 and is being published by Grand Central Publishing (part of the Hachette book group).
As part of the build up for This is How You Die they're selling hard copies of Volume 1 for insanely cheap prices (and of course you can still read the electronic version for free), they're producing new MOD machine cards, special releases and all sorts of good things. You can read a full write up on the Machine of Death website, discover more artists who will be part of the project, and see a much larger version of the cover art.