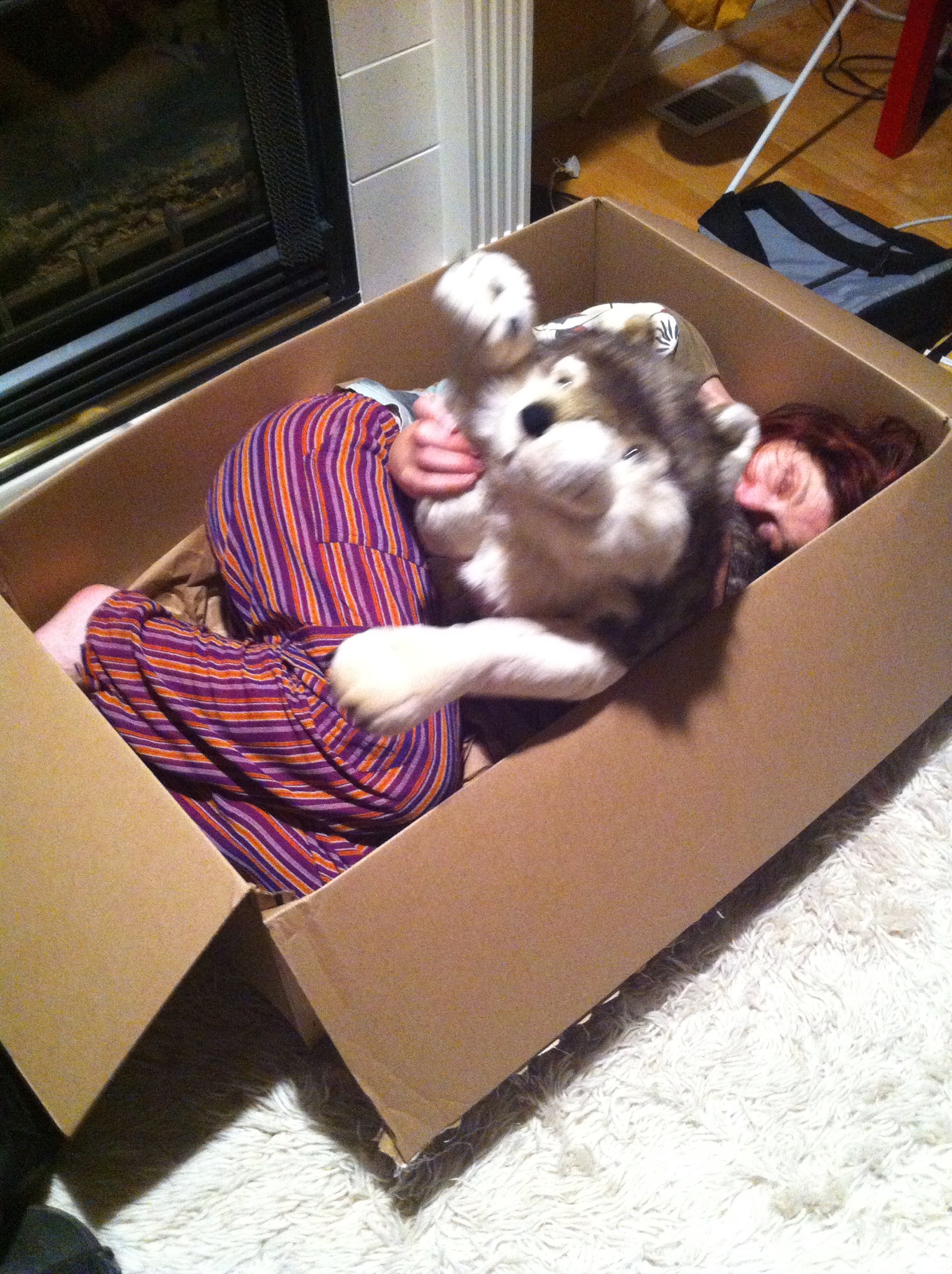 I bought a wolf!
I bought a wolf!
Recently I spent time with a PUPPY!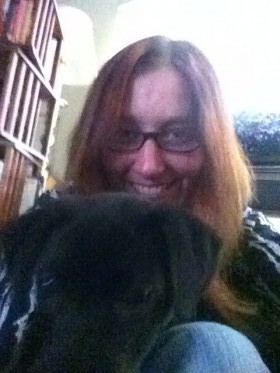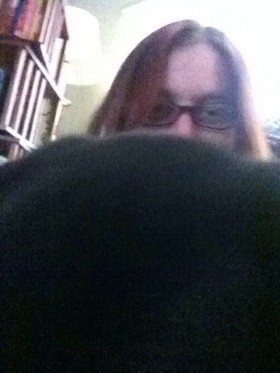 Which made me long for a puppy of my own.
Mike is being is awesome sauce referee in Duluth for Division 2 Roller Derby Playoffs and this seemed like a good opportunity to fill the puppy-less hole in my life.
Behold!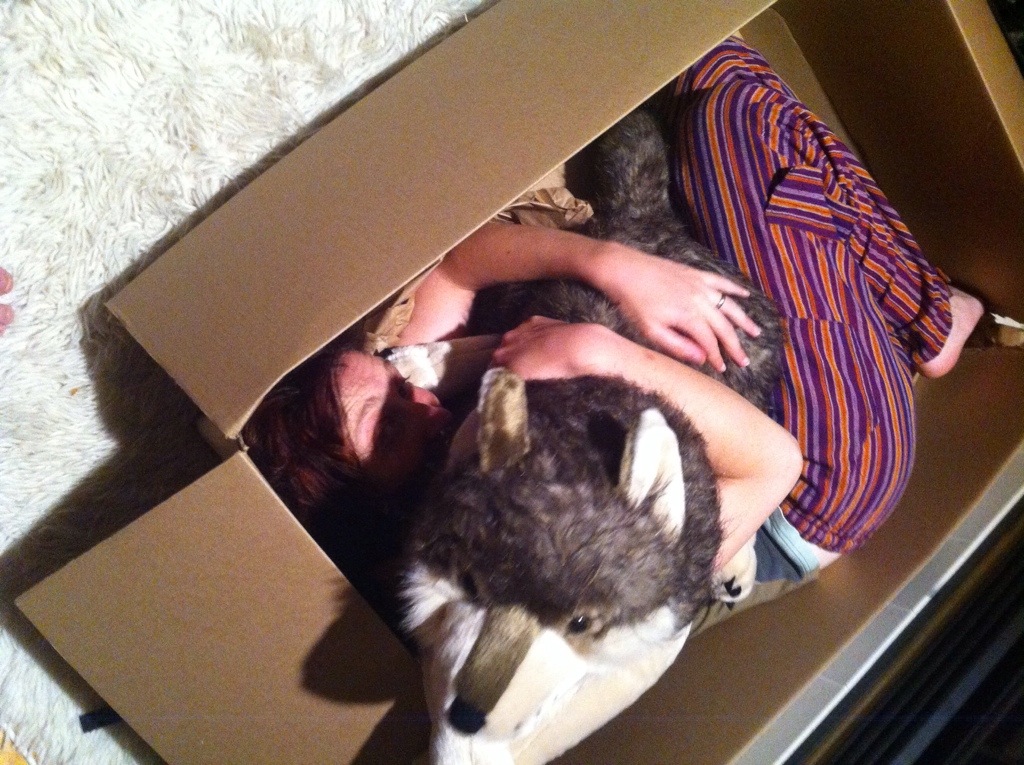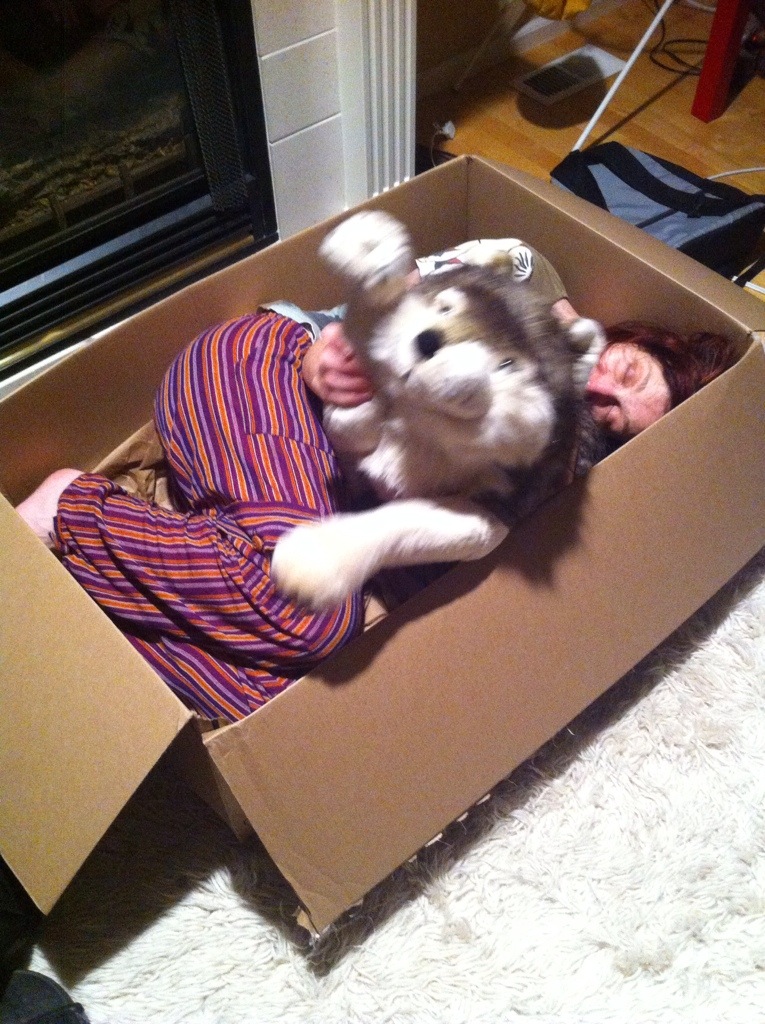 I even fit into the box it came in!
Gender and name yet to be determined, but George is tempting.
… and that is what responsible pet ownership looks like when you enjoy your freedom and don't know if you have the time! ^_^