The books beside my bed
The books beside my bed
Before moving to Seattle a few months ago we had 2 pieces of furniture in America, a tiny Ikea coffee table and a set of drawers we picked up at a yard sale. We now have many things, a couch, a chair, a soda stream machine, an espresso machine, a good mattress, all the essentials…. and soon, Wednesday in fact, we will have bookshelves AND a bed base.
While it will be nice to have shelves and it will feel terribly grown up for us not to be sleeping on a mattress on the floor I will miss the ease of access to papers our low height provides.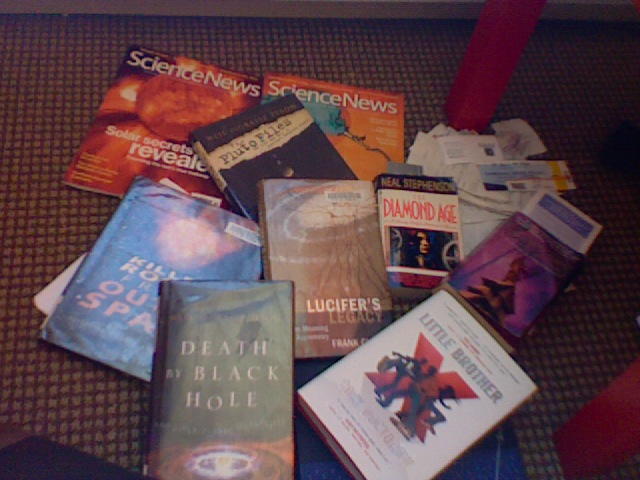 All these books and tax receipts will be a foot further away! Good thing I have long arms :-)
We are almost fully kitted out, all we need now is a desk, filing cabinet, office chair, pots for plants… and sooner or later that TV-type-thing.